Quantum Simulation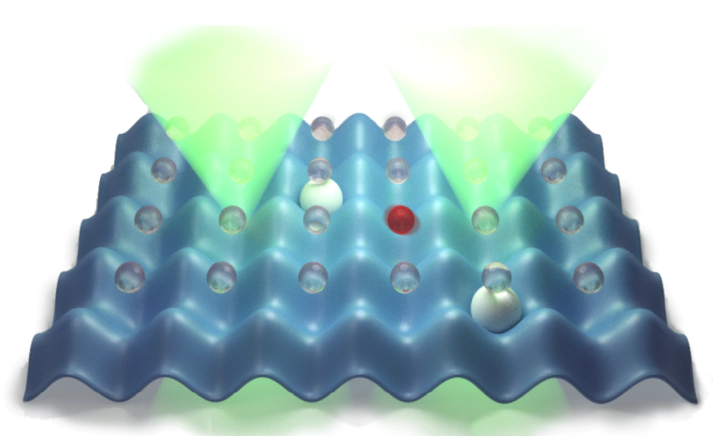 Quantum Simulation of Molecular Dynamics
Simulating molecular dynamics using quantum computers has great potential for understanding complex chemical systems and unraveling molecular behaviors. Quantum simulation harnesses the unique properties of quantum systems, such as superposition and entanglement, to overcome the limitations of classical computers in accurately representing quantum molecular interactions. This allows for the investigation of reaction mechanisms, exploration of energy landscapes, and design of tailored materials. Quantum simulation of molecular dynamics has numerous applications in drug discovery, catalyst design, and material science. Accurate prediction of molecular behavior and properties can expedite drug development, enhance chemical process efficiency, and facilitate the discovery of novel materials with desired functionalities.
CQTech researchers are actively exploring opportunities to develop hybrid algorithms that integrate classical and quantum computing techniques. By leveraging advancements in quantum hardware, our aim is to enhance the accuracy and efficiency of molecular dynamics simulations, thereby playing a crucial role in bridging the gap between theory and experiment. We believe that these efforts will lead to transformative breakthroughs in manipulating and understanding molecular systems.
Quantum Simulation of Topological Phase of Matter
Topological phases are remarkable quantum states that possess exceptional properties, including robustness to local disturbances and the presence of fractionalized excitations. By leveraging the power of quantum simulation, our objective is to replicate and comprehend these elusive topological phases within a controlled quantum algorithmic framework. Through the programming of quantum systems, such as neutral atoms simulators, we aim to simulate and investigate the behavior of these captivating topological states. By carefully engineering the interactions and parameters of these systems, we can observe the emergence of intriguing topological phenomena and gain insights into their underlying principles. Our research would not only push the boundaries of our fundamental understanding of quantum physics, but it also holds tremendous potential for the advancement of future technologies. One exciting application is topological quantum computing, which harnesses the unique properties of topological phases to build robust and error-tolerant quantum computers.
Quantum Simulation of Cosmology
Quantum simulation can be a powerful tool to understand more about cosmology, offering researchers a deeper insight into the intricate workings of the universe. By harnessing the principles of quantum mechanics, scientists can simulate and study complex cosmological phenomena that would be otherwise challenging to observe or reproduce in a laboratory setting. Quantum simulations provide valuable insights into the behavior of fundamental particles, the dynamics of early universe inflation, the formation and evolution of galaxies, the nature of black holes, and the radiation they emit. These simulations help unravel the mysteries surrounding the gravitational collapse of massive stars, the formation of event horizons (due to acceleration in spacetime…), and the fascinating interplay between matter and spacetime near black holes. Based on a strong theoretical physics background, our researchers aim to leverage quantum simulation techniques to explore new frontiers in cosmology, enhancing our understanding of the universe's origins and composition.